Did you ever just take a walk in a warm Autumn day but somehow managed to catch a cold? We love Autumn for all the amazing scenery and healthy foods but we can't overlook some of the most misleading factors to get sick in this season. Even if the weather is a bit warmer, that doesn't mean you're not less likely to catch a virus. We should take better care of ourselves and seeing how prevention is better than treating a sickness, we'll try and recommend you 6 Natural Supplements To Fight The Autumn Health Risks.
What are some Autumn Health Risks?
Even if the weather is not as cold as Winter, Autumn still poses threats to our health. We analysed some of these health risks and talked about them on our blog. Many of these threats are associated with colder weather but some are related to poor diet choices.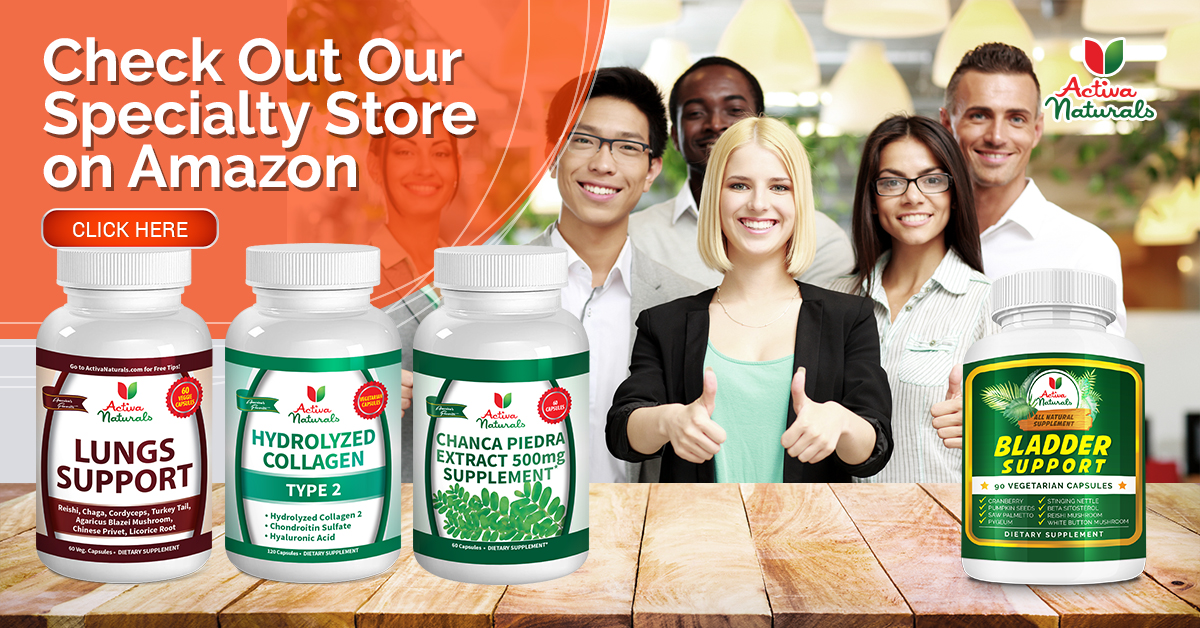 Overeating and getting fat
This becomes a real problem due to the holidays we're celebrating in this period. Starting with Halloween, Thanksgiving and soon after the Winter Holidays, we tend to eat more and get fat due to this. For example, we eat a lot more candy on Halloween and this affects our diet, sleep pattern and overall health.
Here are 5 tricks to lower the Autumn Health Risks due to overeating on Halloween.
Not cleansing your body
Not only Halloween but also other bad eating habits can throw our bodies off track. That's why, in Autumn, we should take some time and perform an Autumn Detox. Overeating on Halloween and other holidays can lead to adding extra weight, lower nutrient intake, damage your teeth and increase the risk of severe illness.
You can read here How to do a Natural Autumn Detox.
Sleep deprivation
There are several autumn factors related to sleep deprivation such as lack of sunlight, dry air and less exercise. We all know how sleep deprivation affects our life but did you know it can also lead to serious illnesses? We should stay away from Autumn health risks and rest ourselves.
Here's how to fight cold weather and get better sleep.
These are just some of the few health risks related to autumn and cold weather. Of course there are more of them and we promise to tackle them on our blog when the opportunity arises.
6 Natural Nutrients To Fight The Autumn Health Risks
Now that we saw some of the biggest autumn health risks, it's time to find way to fight them. As we all know, preventing a disease is better than treating it so here's where the natural vitamins, minerals and supplements come in to play. We're going to provide you with some natural supplements and healthy substances to fight the autumn health risks.
Echinacea
People have been using echinacea to help their immune systems for a long time. Seen as a powerful antioxidant, this plant is used widely by many people during seasonal changes.
Vitamins C, D, A
Although Vitamin C isn't a cure for cold or the flu, it can greatly reduce the symptoms. Another powerful antioxidant, vitamin C will protect your body and strengthen your immune system. You can get it from fresh citrus fruits, strawberries or cranberries, and from green vegetables.
Vitamin D is mainly assimilated by our bodies thanks to exposure to sunlight but taking into consideration how days keep getting shorter and the weather is cold, making us stay inside more, we can surely see our vitamin D resources depleting quite fast. To add more vitamin D to your diet, choose to eat dairy products, oily fish (salmon, sardines) or eggs. You can also choose to add Vitamin D in form of a natural supplement.
Vitamin A is used by our body to repair and grow tissues but it has some other great health benefits as well such as strengthening the immune system and maintaining good eyesight. You can get Vitamin A by adding the following to your diet: milk, carrots, tomatoes, mangoes, apricots.
Iron
We talked about vitamins that are helping us fight the autumn health risks but what about minerals? Iron is one of the most important minerals we should take in colder weather days. It boosts our energy, intellectual performance and an iron deficiency can lead to anemia. Women should pay even more attention to their iron levels because they tend to lose more of this mineral due to menstrual cycles.
Best source for iron is red meat but if you'd like to get it from other products, you can find it in cereals, bread, eggs, beans and some dried fruit. You should take iron with Vitamin C so it's better assimilated in your blood stream.
Getting all these vitamins and minerals to your body can be quite the challenge. Some foods have more than the daily recommended doses, others have way less than what you should eat daily. Choosing a natural supplement can be the right choice since every mineral and vitamin is added in recommended dosages.
Whatever supplement you take, always consult with your doctor.
Adopt a Healthy Lifestyle Routine.
The best strategy for our life is to adopt a healthy lifestyle routine.
This means take healthy foods, stay hydrated, follow a daily exercise plan and take necessary vitamins in consultation with the health practitioner.
Our philosophy is that prevention is the best approach for a healthy, positive and enriching life.
[feature_box style="27″ only_advanced="There%20are%20no%20title%20options%20for%20the%20choosen%20style" alignment="center"]
Legal Disclaimer
No action should be taken solely on its content; regardless of the perceived scientific merit, instead readers should consult health care professionals on any matter related to their health. The information obtained from referenced materials are believed to be accurate, as presented by their respective authors, but Activa Naturals assumes no liability for any personal interpretation. Readers, previous and future customers who fail to consult their Physicians prior to the purchase and subsequent use of any product, assume the risk of any adverse effects.
Information on this site is provided for informational purposes only and is not meant to substitute for the advice provided by your own physician or other medical professional. The results reported may not necessarily occur in all individuals. Activa Naturals is providing this site and its contents on an "as is" basis and makes no representations or warranties of any kind with respect to this site or its contents. Except as specifically stated on this site, neither Activa Naturals nor any of its directors, employees or other representatives will be liable for damages arising out of or in connection with the use of this site. This is a comprehensive limitation of liability that applies to all damages of any kind, including (without limitation) compensatory, direct, indirect or consequential damages, loss of data, income or profit, loss of or damage to property and claims of third parties. *These statements have not been evaluated by the Food and Drug Administration. This product is not intended to diagnose, treat, cure, or prevent any disease.
[/feature_box]