Almost everybody loves adding a little bit of spices to meals. Starting from some basic garlic or celery to all barbecue mixes, spices bring some joy to our lives. But did you know that some of these spices have amazing health benefits? For example, let's take a closer look to one of the most used spices in history and to discover its health benefits.
What do you know about Ginger Root?
You've been using ginger for your meals but do you know anything about its amazing health benefits? Ginger has been used for thousands of years in traditional medicine and its versatility is amazing. You can use it in liquid form, in foods and even in beauty products. Almost every culture has mentions of the ginger plant and its health benefits so it would be a shame not to take a closer look at how this plant improves our life.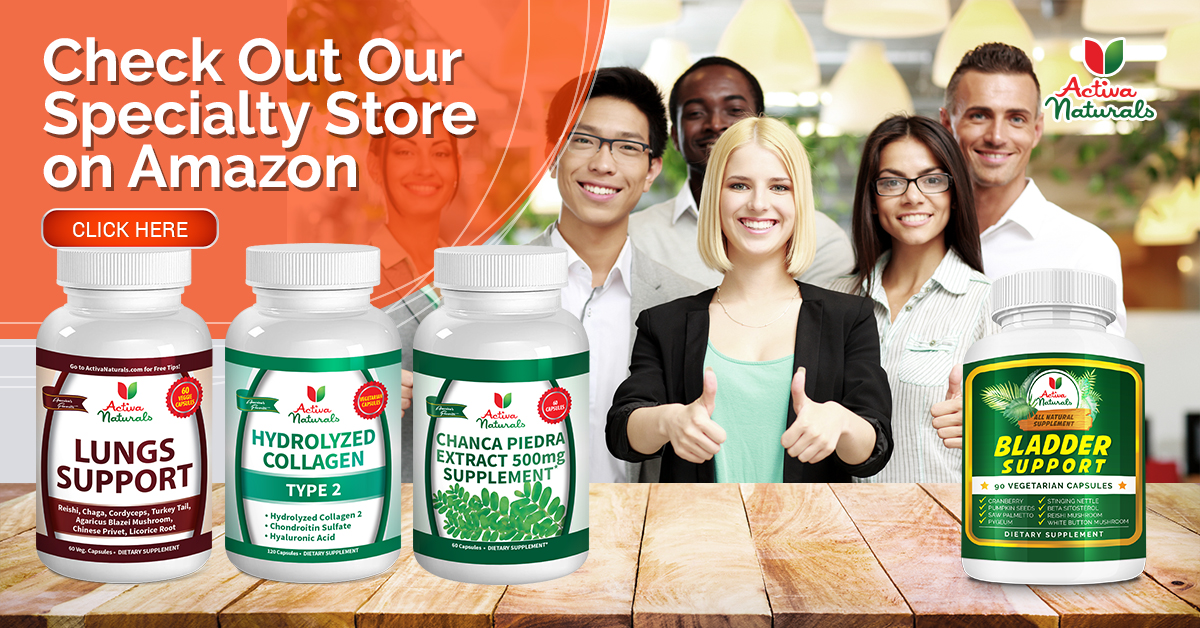 Ginger root, because only the rhizome of the plant that's being used, has many healthy substances in its composition such as: antioxidant (gingerols, beta-carotene, capsaicin, caffeic acid, curcumin and salicylate) and anti-inflammatory compounds. Since we use small amounts of ginger in food and natural supplements, we don't have to worry about calories or a high intake of carbohydrates, protein or fiber.
What about Ginger Root's amazing Health Benefits?
The best thing about ginger is you can easily get it by going to your local market or supermarket. Throughout history, the plant has been used to relieve digestive problems like nausea, loss of appetite, motion sickness and pain. Ginger root's amazing health benefits have been research and scientists found that this plant can easily help with other diseases. If we take a closer look, we'll see that:
Ginger root is well researched and recommended for digestive problems.
One of the best uses for this plant if in relieving Dyspepsia symptoms such as bloating, heartburn, flatulence and nausea (dyspepsia is that discomfort some people get after eating). Thanks to its antispasmodic substances, ginger root can also be used to ease menstrual cramps and other digestive problems such as indigestion, bacteria-induced diarrhea and even colic in children.
Thanks to the numerous studies performed in this field, we can surely say that ginger root is great at helping your digestive system perform at 100%. It can also help you detox when you feel the need to cleanse your body. That's why included it in our healthy natural supplement for colon detox alongside other healthy plants and extracts like fennel seeds, psyllium, cascara and licorice root.
Use ginger root if you have joint pain.
Thanks to gingerol that is a very potent anti-inflammatory compound, ginger root's amazing health benefits don't stop at helping your digestive system. It's also being used to alleviate joint and muscle pain. Gingerol acts by affecting some inflammatory processes at a cellular level making the ginger plant  help with an effective treatment for acute and chronic inflammatory diseases.
Used properly, ginger can help with morning nausea.
Many people recommend using ginger in different forms such as tea or jams to help with morning nausea in pregnant women. This happens only if it's used properly and only for a percentage of women. Recent studies have shown that ginger's effectiveness in alleviating morning sickness is limited and not consistent. But that doesn't mean it couldn't help you, just try it out and see if it's of any help.
Studies have also shown that ginger doesn't pose any health risks for the mother or the baby.
Ginger root may reduce blood levels of sugar and cholesterol.
The plant can be used for reducing the sugar and cholesterol levels in your body. At this time, there is only research done on animals but there's only a matter of time before serious studies will be done in this field.
Other know health benefits for ginger root.
In almost all cultures, ginger root is being used for treating or alleviating some disease symptoms. From our research, we found out other ginger root amazing health benefits such as:
It can ease gut inflammation and boost liver health if made into a tea.
Ginger has anti-viral properties making it good for flu season.
It can be used to treat asthma. According to a study performed at Columbia University, ginger root pairs really well with bronchodilating medications to relax the smooth muscle surrounding airways.
It increases metabolism and aids in weight loss.
It maintains a healthy and normal blood flow thanks to substances such as chromium, magnesium and zinc.
As you can see, ginger root can have some amazing health benefits. It can be used in form of spices, raw slices, tea, jams or in natural supplements like the Colon Detox Formula in extract form.
We're sure you'll also find other health benefits for the ginger plant as researchers perform other valuable studies in this field.
[feature_box style="27″ only_advanced="There%20are%20no%20title%20options%20for%20the%20choosen%20style" alignment="center"]
Legal Disclaimer
No action should be taken solely on its content; regardless of the perceived scientific merit, instead readers should consult health care professionals on any matter related to their health. The information obtained from referenced materials are believed to be accurate, as presented by their respective authors, but Activa Naturals assumes no liability for any personal interpretation. Readers, previous and future customers who fail to consult their Physicians prior to the purchase and subsequent use of any product, assume the risk of any adverse effects.
Information on this site is provided for informational purposes only and is not meant to substitute for the advice provided by your own physician or other medical professional. The results reported may not necessarily occur in all individuals. Activa Naturals is providing this site and its contents on an "as is" basis and makes no representations or warranties of any kind with respect to this site or its contents. Except as specifically stated on this site, neither Activa Naturals nor any of its directors, employees or other representatives will be liable for damages arising out of or in connection with the use of this site. This is a comprehensive limitation of liability that applies to all damages of any kind, including (without limitation) compensatory, direct, indirect or consequential damages, loss of data, income or profit, loss of or damage to property and claims of third parties. *These statements have not been evaluated by the Food and Drug Administration. This product is not intended to diagnose, treat, cure, or prevent any disease.
[/feature_box]