Here at Activa Naturals we like to keep things simple and natural, just like this super fast and delicious Overnight Oats recipe!
Today I'll be sharing with you how I make my Quick n' Healthy Overnight Blueberry Almond Oats!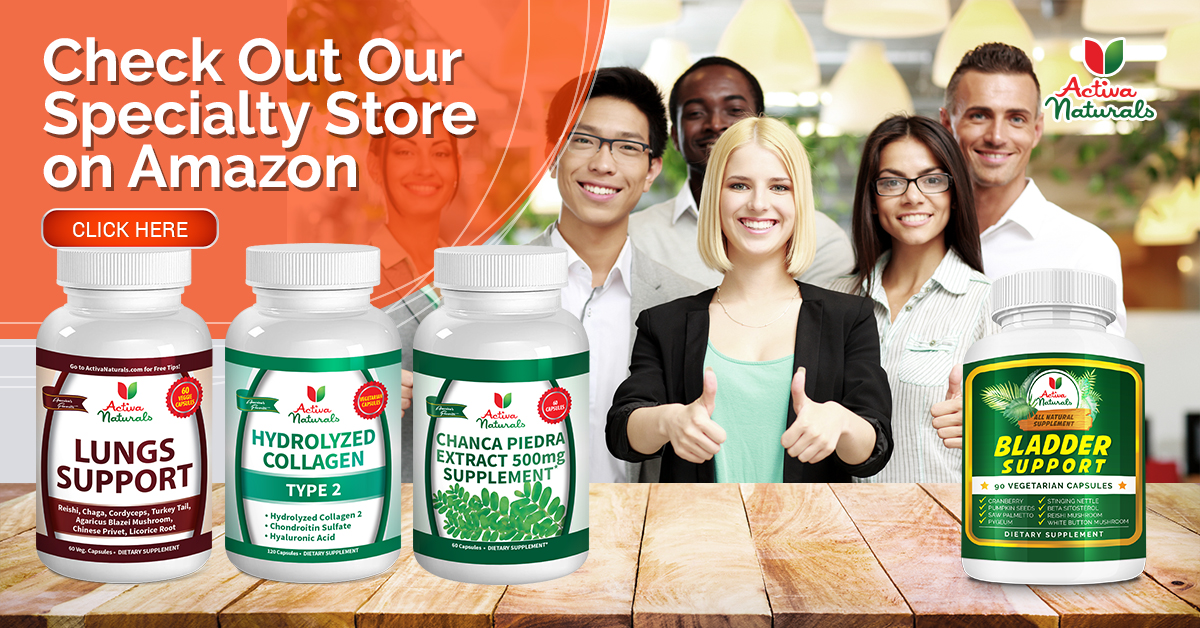 Super simple, super fast and so healthy!
Let's begin!
All you will need for this Missy's kitchen:Overnight Oats are:
1. 1/3 Cup Old Fashioned Oats
2. 1/3 Cup Almond Milk
3. 1/3 Cup Plain Greek Yogurt
4. 1/4 Cup Fresh Blueberries
5. Just A Dash of Cinnamon
6. 2 TBSP of Chopped Almonds and or Chia Seeds
Extra blueberries and almonds for topping it off in the morning.
Directions:
Stir the oats, milk, yogurt, berries, cinnamon, almonds and or chia seeds together in a bowl (or your mason jar if you think it's big enough). If you mix in a bowl, you will want to transfer the mixture into your jar before you put it in the fridge.
Place the jar in the refrigerator overnight (about 6-8 hours), and in the morning, top it off with more blueberries and some sweetener (brown sugar, honey, maple syrup etc.) and enjoy!
Thanks for watching and make sure you SUBSCRIBE to Activa Naturals for more 'Missy's Kitchen' episodes and other great videos!
Later Days and Snack on!
This video is blueberry almond flavor but the options for this tasty treat are endless! Send me your versions or comment below on your take and you could win a free gift from Activa Naturals!
Follow us on Social Media!
Pinterest
@Activanaturals
Twitter
Make sure you SUBSCRIBE to Activa Naturals for more 'Missy's Kitchen' and upcoming episodes!
[feature_box style="27″ only_advanced="There%20are%20no%20title%20options%20for%20the%20choosen%20style" alignment="center"]
Legal Disclaimer
No action should be taken solely on its content; regardless of the perceived scientific merit, instead readers should consult health care professionals on any matter related to their health. The information obtained from referenced materials are believed to be accurate, as presented by their respective authors, but Activa Naturals assumes no liability for any personal interpretation. Readers, previous and future customers who fail to consult their Physicians prior to the purchase and subsequent use of any product, assume the risk of any adverse effects.
Information on this site is provided for informational purposes only and is not meant to substitute for the advice provided by your own physician or other medical professional. The results reported may not necessarily occur in all individuals. Activa Naturals is providing this site and its contents on an "as is" basis and makes no representations or warranties of any kind with respect to this site or its contents. Except as specifically stated on this site, neither Activa Naturals nor any of its directors, employees or other representatives will be liable for damages arising out of or in connection with the use of this site. This is a comprehensive limitation of liability that applies to all damages of any kind, including (without limitation) compensatory, direct, indirect or consequential damages, loss of data, income or profit, loss of or damage to property and claims of third parties. *These statements have not been evaluated by the Food and Drug Administration. This product is not intended to diagnose, treat, cure, or prevent any disease.
[/feature_box]