We all know about pizza. Pizza is a dish of Italian origin, usually round shaped. The base is made with different type of flours, e.g., all purpose flour, wheat flour, all purpose and wheat flour mix, gluten free etc. and it is topped with sauce, different veggies (mushrooms, onions, olives, tomatoes, bell peppers etc.), fruits (pineapple, apple, berries, mango etc.), meat and, of course, cheese (cheddar, mozzarella or combo of the two, combo of other cheeses etc.). Options are unlimited, choice is always yours.
Pizza is really simple to make. I am making from scratch with no yeast but if you want you can buy pizza base from the market.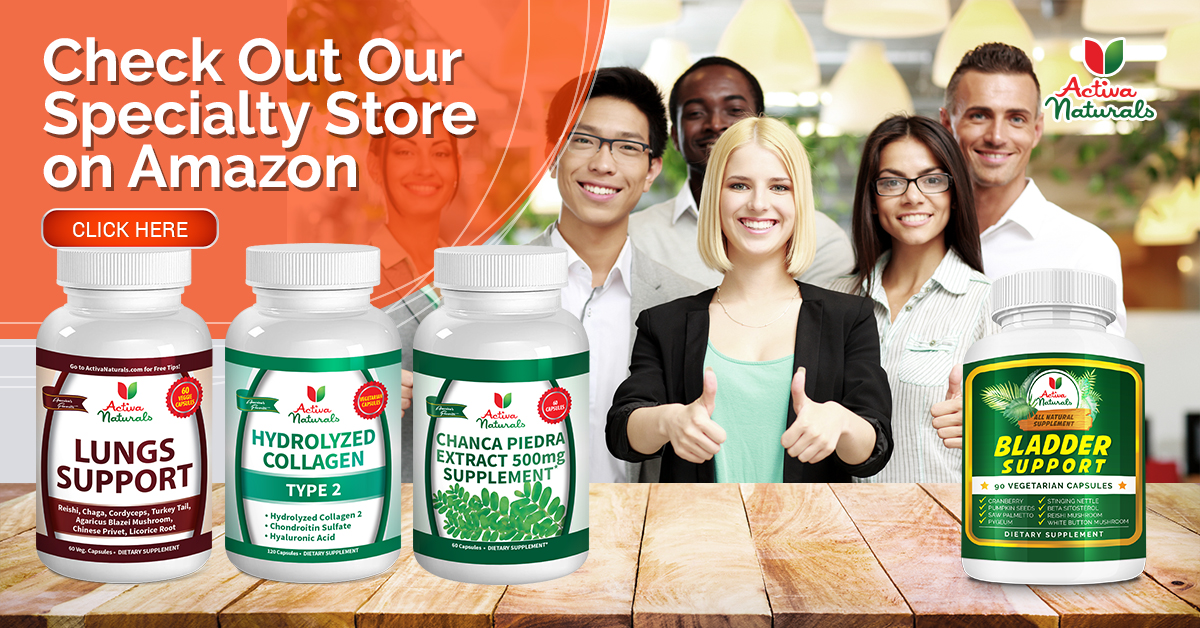 I am using white button mushrooms for this recipe but if you want you can choose any other mushroom of your choice as there are a lot of edible mushrooms available in the market. Some of them are Cremini, Chaga, Maitake, Shiitake, Cordyceps, Lion's mane, Turkey tail, Reishi, Oyster, Portobello.
All mushrooms are very good for health as they have medicinal values. They are full of fiber, antioxidants, vitamins, protein, nutrients, fat free, cholesterol free. They all help improve your immune system, they are anti inflammatory and have antibacterial properties. What else you want?
Trust me, this mushroom pizza will satisfy your taste buds and cravings.
Let's start….
Ingredients:
For Pizza dough….
Dry Ingredients:
2 cups all purpose flour
a pinch of sugar
a pinch of salt
1/4 teaspoon baking powder
1/4 teaspoon baking soda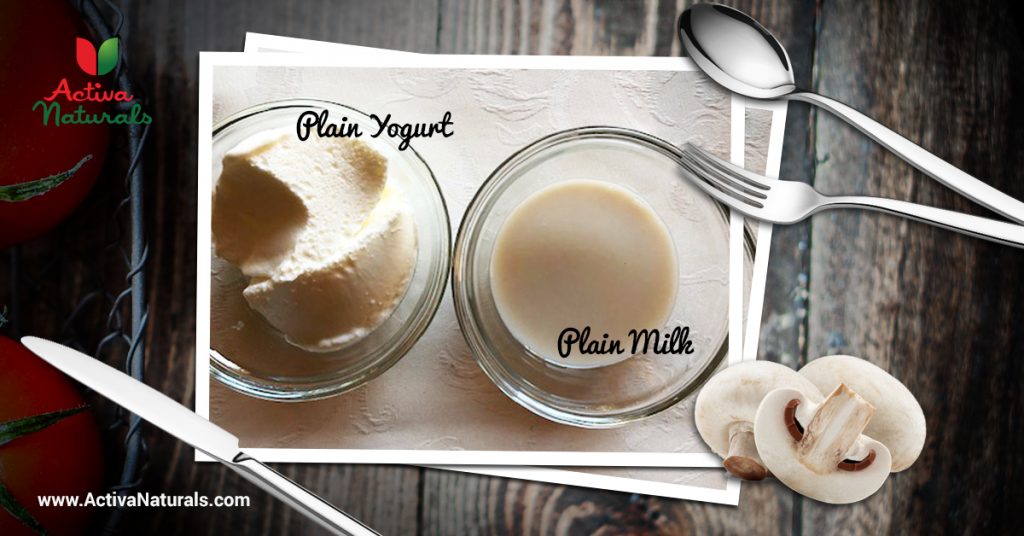 Wet Ingredients:
plain yogurt as required to make a firm dough
plain milk as required
For Pizza….
1/4 cup pizza sauce
1/2 cup sliced white button mushrooms, wiped with paper towel
1/2 cup chopped red/ yellow/ orange/ green bell peppers
1/2 cup chopped onions
1/2 cup chopped tomatoes
salt and ground black pepper to taste (optional)
mixed Italian herbs to taste (thyme, rosemary, marjoram, sage, savory, oregano, basil)
3/4 cup grated cheese (combo of mozzarella and cheddar)
Method: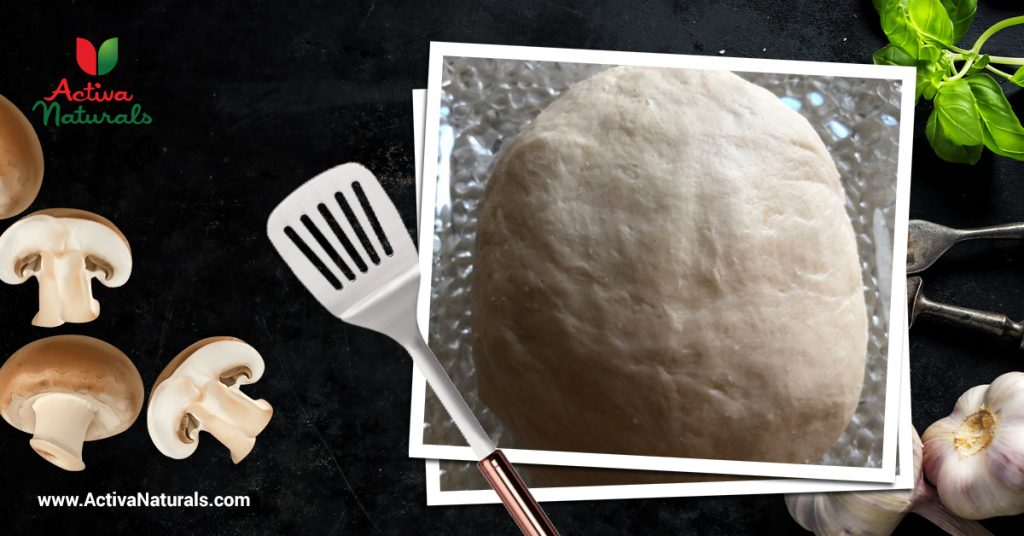 To prepare pizza dough….
Combine the flour, sugar, salt, baking powder and baking soda.
Now add yogurt and knead to make a firm dough.
Cover with a lid and leave it over counter, over night.
Next day, keep it in the fridge. You can make pizza after 2-3 days. This is for natural fermentation.
On the day of making pizza, take out dough from the fridge. When it comes to room temperature then start rolling and stretching.
To prepare pizza….
1. Preheat oven to 425 degrees Fahrenheit.
2. Sprinkle little bit cornmeal or semolina flour for dusting on baking tray. Place pizza dough on the tray and roll out the pizza into a 10-inch-diameter round with a rolling pin and then stretch with your fingers.
3. Spread pizza sauce on the pizza base.
4. Now spread all the veggies.
5. Sprinkle salt, ground black pepper and mixed Italian herbs.
6. Cover with grated cheese all over.
7. Place into oven and bake for approximately 15-20 minutes or until the crust is golden brown and the cheeses have melted.
8. Take out, cut into pieces and serve hot.
ENJOY this savory, yummy, melt-y mushroom pizza to the fullest.
Note:
If you don't have pizza sauce, you can use tomato ketchup.