Today we are making really simple and quick dish; Mushrooms, Black beans and lots of other vegetables, very colorful, yummy, healthy, nutritious, full of protein.
Mushrooms and black beans are rich sources of protein, fiber, nutrition and minerals. My most favorite mushrooms are Shiitake, Chaga, White button, Maitake, Reishi, Cordyceps, Lion's mane, Turkey tail, Oyster, Cremini.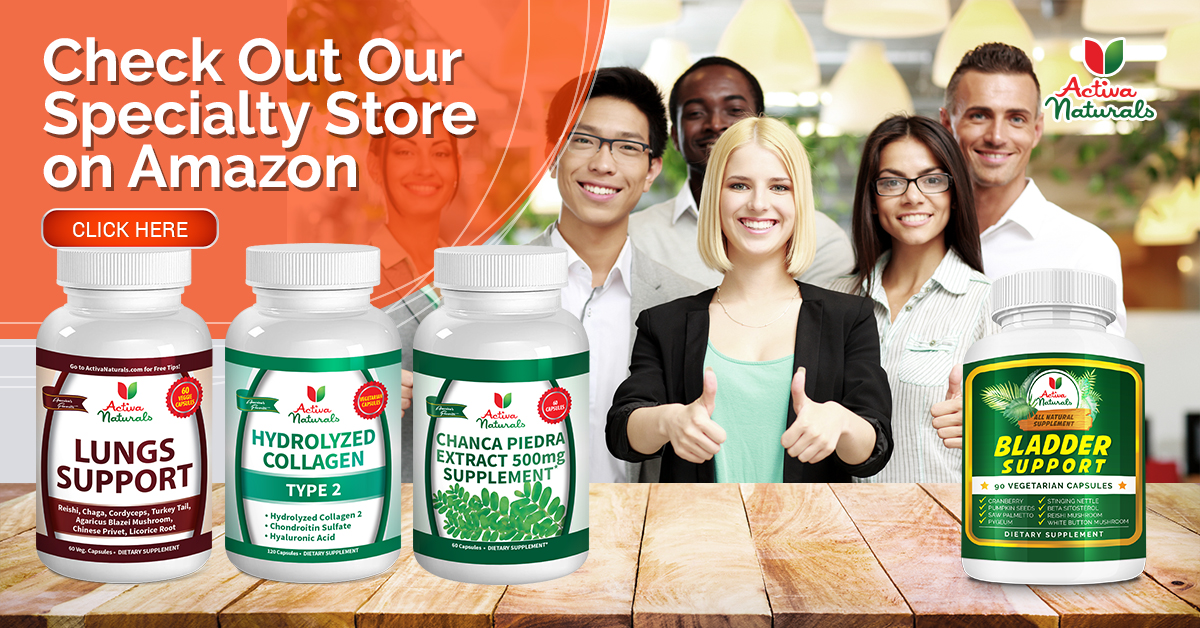 In today's recipe. I am going to use Shiitake mushrooms. You can find them in most grocery stores, sometimes fresh, sometimes dried.
Shiitake mushrooms are full of fiber, protein, nutrition, vitamins especially vitamin B. They are cholesterol free, fat free, may boost your immune system. Moreover, they have antioxidants and antibacterial properties; also anti inflammatory benefits.
You can consume shiitake mushrooms in powder form also such as in teas, coffees, smoothies, soups etc.
So let's start today's recipe….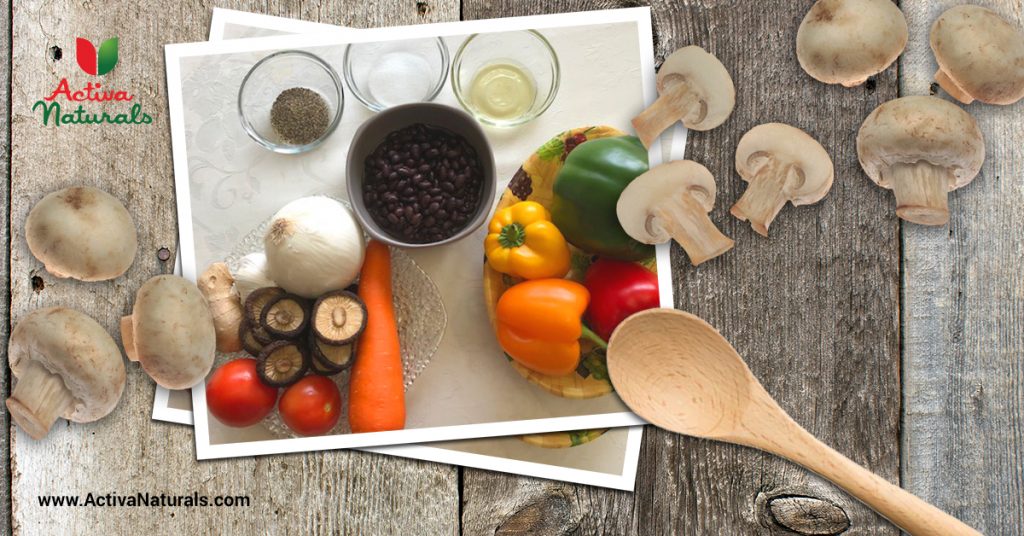 Ingredients:
1/2 cup chopped onion
1 minced garlic clove
1/2 cup diced carrots
1 cup sliced shiitake mushrooms, stems removed (or any mushrooms of your choice)
salt and ground black pepper to taste
1 cup chopped tomatoes
1 teaspoon grated ginger
1/2 cup chopped red/ orange/ green/ yellow bell peppers
1/2 can or 1/2 cup boiled black beans
1 tablespoon oil
Method:
1. Heat oil in a saucepan over medium-high heat.
2. Add onions, garlic and carrots; saute for approximately 3-4 minutes.
3. Add mushrooms (I took dried shiitake mushrooms and soak them in warm water for 15 minutes; you can take fresh ones), salt and ground black pepper. Mix and saute for approximately 5-6 minutes.
4. Now add tomatoes and ginger, mix and cover with lid. Cook for approximately 5-6 minutes or till tomatoes are tender.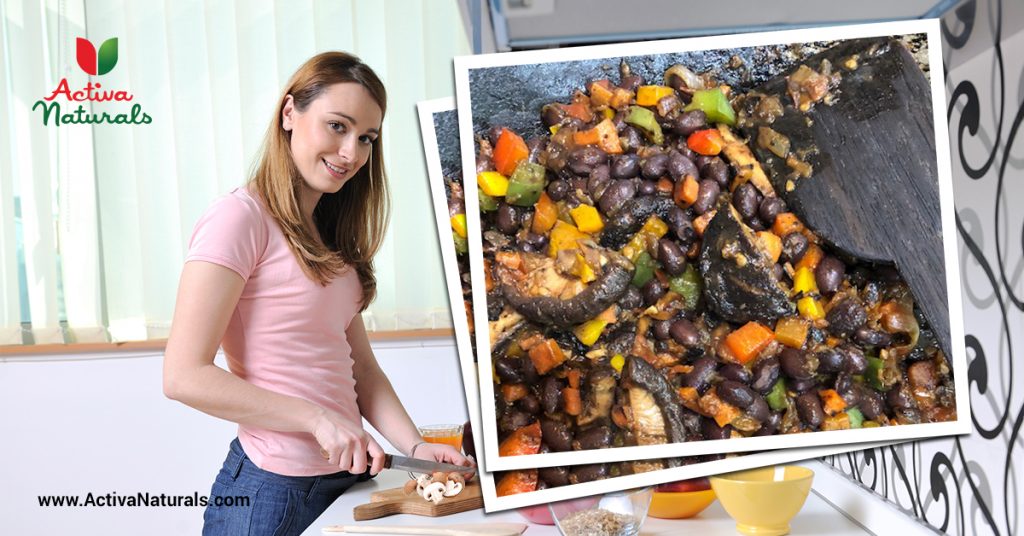 5. Now add bell peppers. Mix and cook for approximately 3-4 minutes.
6. Lastly, add black beans. Mix well and cook for another 1 minute.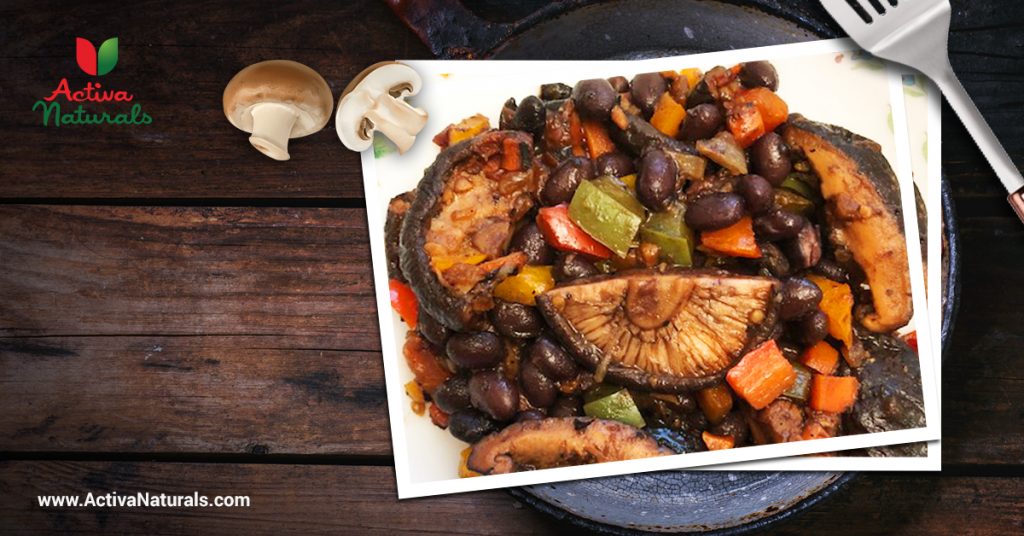 7. Serve hot.
ENJOY!
Note: If you want you can soak raw black beans overnight in water and next day boil them in water till tender.